Paid Loyalty Programs
When a customer trusts a brand for the experiences received in the past, they would be willing to pay a particular amount of money upfront to receive exclusive rewards and benefits. This would emotionally keep the customer connected to the brand and thus build robust customer loyalty.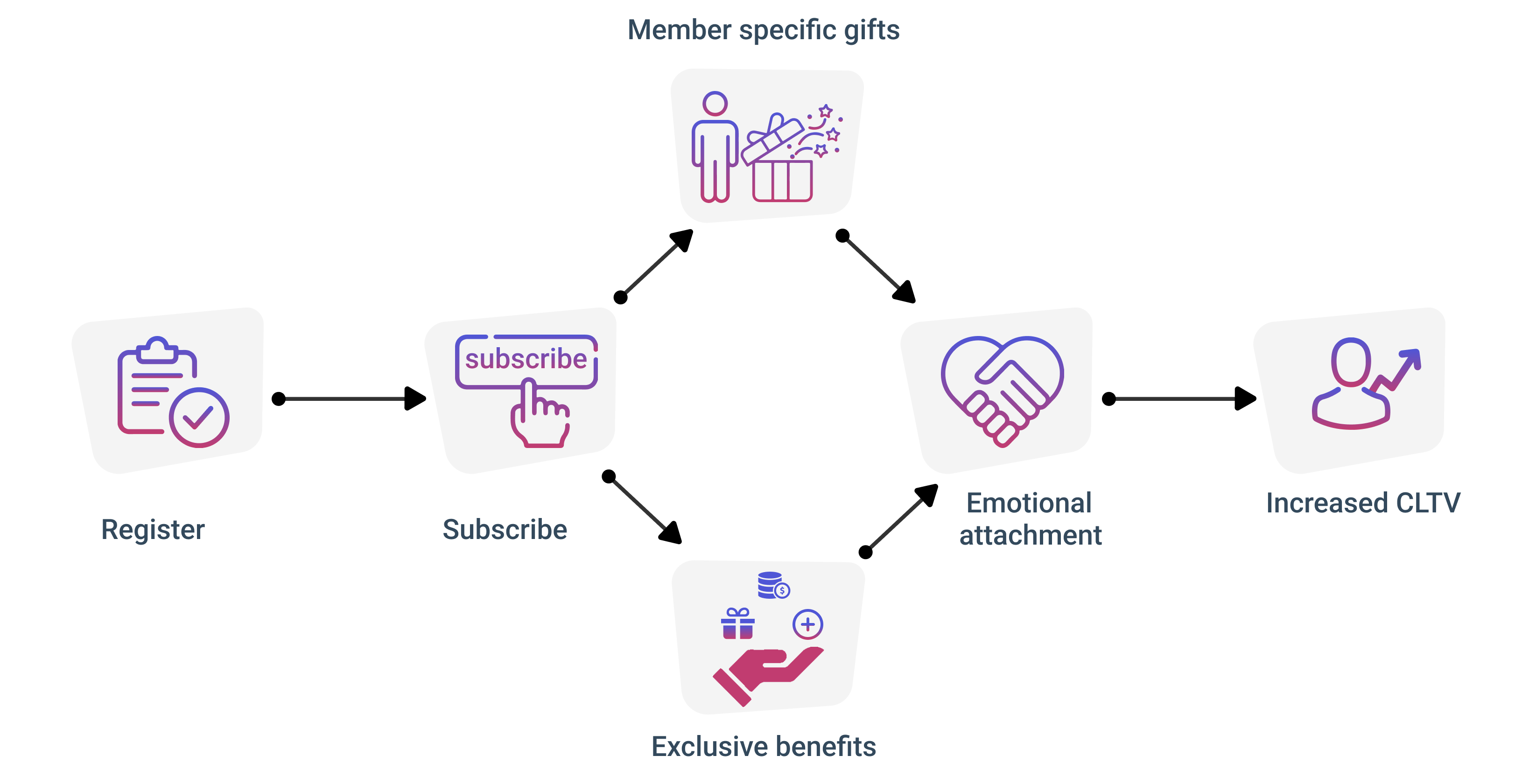 Features and benefits
A customer who is ready to pay you to get that 'special' treatment is for sure a loyal brand advocate whom you can count on.
Creating an emotional connect
If a customer is spending on you to receive premium privileges, you can be quite sure that the customer is connected to you more than just the business. For the money paid, they will try to make the most of it by engaging closely with the brand and building a deeper emotional connection.
Higher ROI through high-quality customers
The exclusive benefits that you are planning to offer would entice high-quality customers who would amplify your products and services to their peers. This could also increase purchase frequency and basket size, boosting brand affinity. The program fee that these customers pay could be used as funds to run the program.
Higher customer retention rates
The experiential advantages with a higher emotional quotient like member-only content, discounts, or vouchers that you offer could help you gain brand affinity and retain customers for a longer period of time.
Classify customers into categories
With paid loyalty, it will be easy to categorize and differentiate your customers. For example, an average shopper will pay only the lowest price whereas those who pay for the highest package are more likely to be frequent shoppers who are keener on benefits. With this classification, it will be easier to curate benefits and rewards to satiate customers belonging to each category.