Loyalty Communities
Depending on topics, interests, or values, there could be smaller communities within the loyalty program which would help brands focus on customer interests and thus strengthen customer relationships. In a broader sense, loyalty communities let you target your customers and engage them accordingly.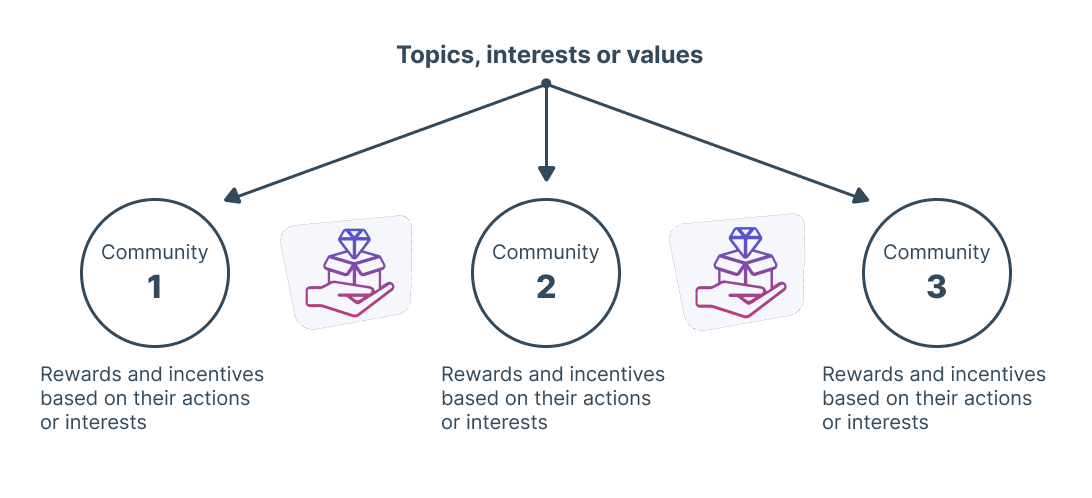 Features and benefits
Beyond just a loyalty program, loyalty communities are a great way to deliver the best shopping experiences by analyzing customers' shopping behaviors and interests.
Program upgradation
Upgrading your pre-existing program with loyalty communities as an add-on will let you expand your framework with new touchpoints. For example, adding communities to your earn and burn program will help you improve the possibilities of the program with the brand.
Hyper-personalized experience
Since you are targeting a smaller audience based on their interests, it will be easy for you to deliver offers that resonate better with them. Communities can be built around a popular product, lifestyle, hobby, or ethical values like sustainability.
Brand building
Focusing on customer interests will keep them more engaged with the brand giving them a sense of belongingness. This will improve the brand's credibility setting you apart from your competitors thus delivering an experience that is beyond just transactions to your customers.