Lifestyle Loyalty Programs
A lifestyle program is more like rewarding a customer for being themselves. When you encourage and reward a customer based on his/her interests, values, or aspirations, it not only gets you a longtime customer but helps you build your brand advocacy too.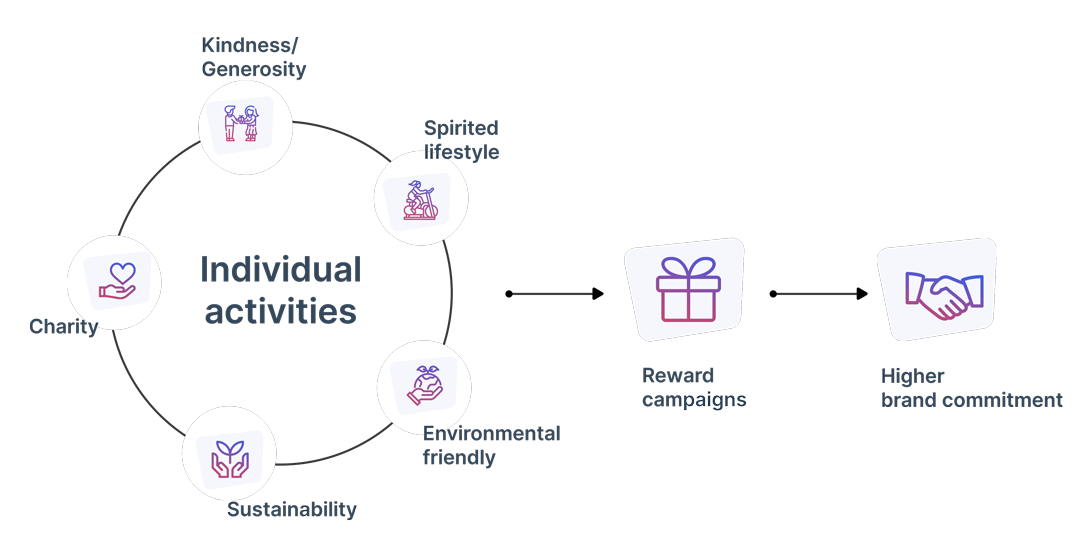 Features and benefits
A lifestyle program is a great way to boost loyalty by rewarding customers for their positive lifestyle choices like good behavior, sustainability, eco-friendly choices, etc.
Embrace customer interests
Let them know that you sincerely care about them by rewarding them for their lifestyle choices, sustainability interests, or any such factors. Connecting with customers outside the business is an excellent way to build brand advocacy.
Practice what you preach
While you encourage your customers' beliefs and aspirations, it should align with your motto too. Especially if your target customers are millennials and gen Z, be sure to value their beliefs and principles.
Bold brand image
Make a remarkable stance on socio-cultural and environmental issues to let people know your views. This would encourage people to be associated with you and spend money on your products without a second thought.